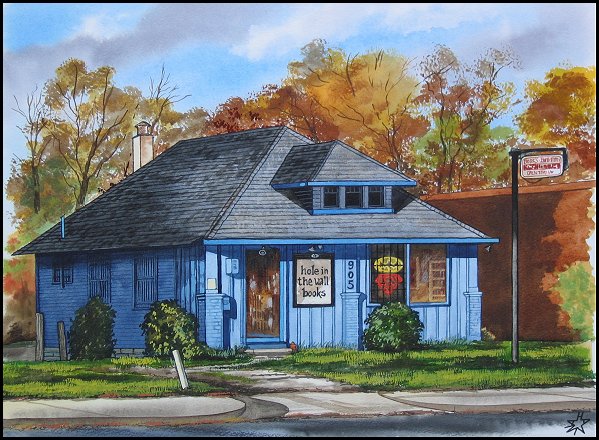 Hole in the Wall Books
905 West Broad Street
Falls Church, Virginia 22046
703-536-2511
Monday - Friday 10 am - 8 pm
Saturday & Sunday 10 am - 6 pm
New and used books, comics, graphic novels, records, cds, and a hole lot more!
Science fiction, fantasy, horror, literature, children's books, mystery, art books, graphic novels, cookbooks, history, and non-fiction in many categories. Ask about our comic and magazine subscription service.


Recent Arrivals
Take a photographic tour of the bookstore: Click Here.